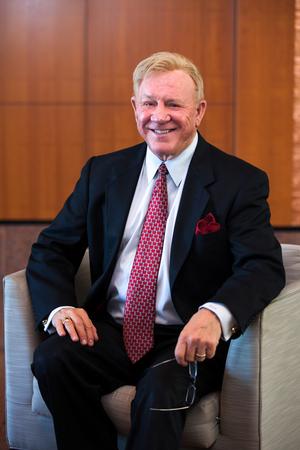 Harry G. "Hank"
Madden, CFP®
CERTIFIED FINANCIAL PLANNER™
Harry G. "Hank" Madden, CFP® - Hank Madden is the co-founder of Madden Advisory Services, Inc. Hank has been in private practice since 1975 and achieved the CERTIFIED FINANCIAL PLANNER™ designation in 1987. He offers issue-based and comprehensive financial planning, with a concentration in asset allocation and investment management services.
Prior to his financial consulting career, Hank was an officer of artillery in the United States Army. He completed two voluntary combat tours in Vietnam. Hank attended the University of Western Kentucky, where he completed studies in Business Administration, Accounting, and Economics.
Hank has extensive education and experience in financial planning. His course of study includes: risk management, business insurance, business planning, investment planning with an emphasis on Modern Portfolio Theory (MPT), tax planning and management, personal and business retirement planning, and personal and business estate planning. Hank also completed courses of study to have a high degree of proficiency in charitable planning, its uses, and the investment planning necessary to properly fund the various trusts. He is often consulted as a subject-matter expert on the above areas, having been featured in the Wall Street Journal, New York Times, Barron's, USA Today, Money Magazine as a featured planner. He has also made guest appearances on Fox National, ABC, and CBS. Hank maintains his proficiency as a CFP® by bi-annually completing 30-hours of monitored study in a variety of areas, emphasizing the disciplines of his career.
Hank is the host of the popular radio show Smart Money, which airs on AM 690 and 104.5 FM Newstalk Radio WOKV, airing from Jacksonville, Florida. Smart Money airs live every Saturday morning from 10 A.M.- noon.