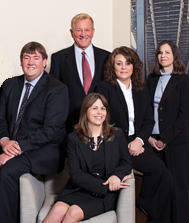 W
e at Madden Advisory Services, Inc. are dedicated to building trust within each personal relationship, while assisting individuals and businesses to identify, implement, and monitor financial management solutions that enable them to realize their unique financial goals.
As professionals within the financial planning field, we have a strong commitment to providing the highest quality of customer service and uncompromising ethical and professional standards, which are centered on the following 7 principles: Integrity, Objectivity, Competence, Fairness, Confidentiality, Professionalism and Diligence.
This article explores ways to enjoy a relatively inexpensive outdoor vacation.

A number of new taxes could affect couples (especially higher-income couples) and lead to surprises at tax time.

The government planned to reduce Medicare Advantage plan funding for 2015, but pressure from Congress led to a reversal.

How reforms to the $2.6 trillion money fund market might affect institutional and individual investors.
Compare the potential future value of tax-deferred investments to that of taxable investments.

Use this calculator to estimate how much income and savings you may need in retirement.

Estimate the future cost of an item based on today's prices and the rate of inflation you expect.

Use this calculator to estimate the federal estate taxes that could be due on your estate after you die.