Our Founder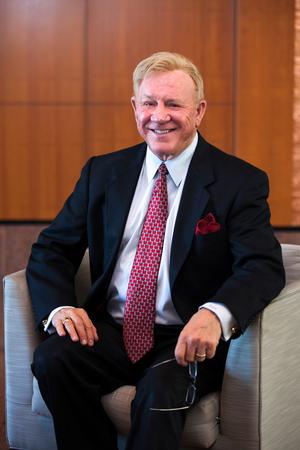 Harry G. "Hank" Madden, CFP® Certificant (1944-2020) - Hank Madden was the co-founder of Madden Advisory Services, Inc. Hank started in private practice in 1975 and held the CERTIFIED FINANCIAL PLANNER™ designation from 1987 through his passing in 2020.
Prior to his financial consulting career, Hank was an officer of artillery in the United States Army. He completed two voluntary combat tours in Vietnam, and was highly decorated from his service overseas. He held multiple Bronze Stars, Air Medals, and numberous other awards.
Hank used his extensive education and experience in financial planning to build and mentor a highly competent team focusing on risk management, business insurance, business planning, investment planning with an emphasis on Modern Portfolio Theory (MPT), tax planning and management, personal and business retirement planning, and personal and business estate planning. Hank also held a passion for charitable planning, its uses, and the investment planning necessary to properly fund the various plans. He was often consulted as a subject-matter expert on the above areas, having been featured in the Wall Street Journal, New York Times, Barron's, USA Today, Money Magazine as a featured planner. He has also made guest appearances on Fox National, ABC, and CBS.
Hank also hosted the popular radio show Smart Money, on AM 690 and 104.5 FM WOKV Jacksonville's News and Talk, airing from Jacksonville, Florida. Smart Money continues to air live every Saturday morning from 10 A.M.- 12 P.M.